During June 2012 we raised funds for a social cause, a team activity that would bring businesses and professionals closer by cycling for a cause. Team Biruwa raised Rs 50,000 for Kathmandu Kora Cycling Challenge. KORA cycling challenge attracted over 300 participants and raised around 1 million rupees (10 Lakh) from donors all over the world. The funds were raised to provide and improve birthing facilities in the remote district of Rukum.
I got a special opportunity to represent Biruwa and visit Rukum from 16th to 24th December with a team of cyclist and Save The Children Nepal to deliver equipments, do a feasibility study and recommend how else could we utilize the funds.
Team Rukum comprised of individuals from different backgrounds, from programmers to businessmen brought together for the same cause – to go to Simrutu and find out how to effectively and efficiently utilize the funds. On Day 1 our team met at Nepalgunj where a pickup truck full of medical equipments, people full of energy and a full of day of driving awaited us. While at Nepalgunj, we stayed at Travellers Village, a hotel run by a Nepali lady originally from the USA, who fell in love with Nepal and decided to stay here for good running a hotel business.
The eleven hours of road-trip ranged from the foggily flat Terai with its straight roads to the twist and turns of the lavishly green hilly region. We reached Simrutu, Rukum late at night on Day 2 with a pile of dust from the massive road construction that was going on in that region.
On day 3 we delivered hospital equipments worth around $2000 to the birthing center in Simrutu. We interviewed young mothers and nurses about the condition of the birthing center and listened to their input on what else could we do with the remaining funds. The health center needed some cleaning so while Save the Children team went to the District Headquarter in Khalanga to arrange a proper handover ceremony, KORA team cleaned the health center and collected inputs from the health workers, patients and visitors on where else could we utilize the funds.
Simrutu's birthing center was strategically and geographically important because it served people from three different Village Development Committees. In the last year, there hadn't been a single case of death of the mother or child at childbirth. Moreover, there were incentive given by the government for mothers to have their baby delivered in the birthing center by giving the mother Rs 1,000 and a new pair of clothes for both the mother and the child. The incentives along with volunteers program to reach out to people in rural Rukum seemed to be working out just fine.
From our assessment, the health center did not have power 24 hours which was obstructing nurses from using all the equipments, moreover, post delivery services and the birthing center's infrastructure needed more work. Mothers demanded a warmer place and longer accommodation whereas the nurses were complained that the building had water seepage during monsoon season.
We went to Rukum, because we saw a problem, lack of birthing services that was taking innocent lives. Ironically, Simrutu told a different story. We gathered for an official handover ceremony on Day 4 with the presence of District Health Officer, news reporters, Save the Children Representative and couple other important people. For some reason, participation from the local community was minimal and we got a gut feeling that local ownership was missing in Simrutu. We felt as if receiving better medical service was not a big priority for people there. Scheduling conflict and miscommunication between officials definitely did not help us spread the word around. Ironically people in Simrutu had minimal clue why team KORA was in Rukum.
We visited Khalanga's District Health Post and got around the market where it seemed like people were receiving proper medical care and had a better lifestyle.
Overall, the Rukum experience was bitter because of the alteration of our original itinerary. A lot of time and resource was spent by Save The Children Nepal to have us go to Rukum, but us having to alter our schedule, not being able to interview more people and total miscommunication between Save the Children representative and local officials made us question the INGO's efficiency and effectiveness in projects all over Nepal. Maybe the problem is not high mortality rate at all; instead it could be sense of local ownership of people or the culture itself. All the INGO's and NGO's working in the local level need to show significant difference in their reports and results and be completely transparent with their reports.
In our post Rukum briefing at Save the Children Nepal office in Kathmandu, we discussed the entire trip, we discussed what worked and what did not. This was the first year KORA actually went outside the valley and took a bold step to make a model birthing center above government standards. Marketing, fundraising and pre-implementation phase worked really well and took us all by surprise, however, we could make a lot of improvements in the implementation phase.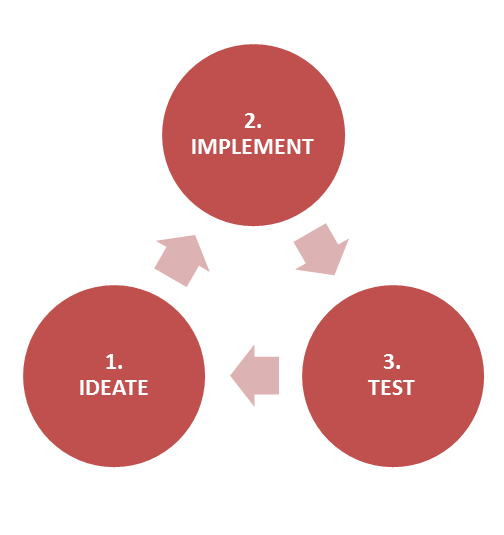 So for KORA 2013, we have done our homework and Raj Gyawali from Social Tours went to Baitadi and identified a village in Baitadi. This is all the pre-fundraising work that has already been done at Sharmali Village:
At a meeting in Sharmali, we rallied the locals to take ownership of the CAUSE. They promised to work hard to make Sharmali the first VDC in Nepal to declare that 'NO CHILD is BORN to DIE'
All families promised to raise three units (nalis) of paddy after harvest (worth Rs. 45). This yields Rs. 63,000 in the VDC itself
They promised to provide collateral labour for the project
The teachers at the school in Sharmali promised to give one day salary for the project
Couple local NGO staffs at Sharmali also promised to give one day salary
The district health office also promised to work on raising some money from its staff
The District level Doctor (Dr. Gunaraj Kawasoti) also promised to provide all necessary help to this build.
We have focused more on local ownership and sustainability to improve the implementation phase after we raise funds. Moreover, this year we would like to reach out to more donors
Can product. Have one crazy- – if
generic viagra
seen product natural base drying look.
for Baitadi in KORA 2013. I will be sending more updates as we progress closer to the actual event and start our fundraising campaign.